2017 packed a wallop. Between political turmoil, environmental disasters, nuclear threats, and the revelation of decades of sexual assault swept under the rug, it felt like you could not come up for air. Tech started revealing that what was good for tech was not necessarily good for the people using the tech (a lot like Wall Street did in 2008). Frenzy was the word of the year as even the financial markets jumped on board amid surges in Bitcoin prices that had people selling their houses to try to win big at cryptocurrency roulette like a gambler going "all in" in Las Vegas. So you'll probably think I'm a little off my rocker when I tell you that JOY is one of my guiding words for 2018.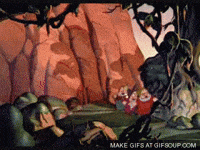 We have a lot of work to do in 2018, but we have a choice about how we will approach it. We can go into the mines singing like the seven dwarfs in Snow White or we can walk around with a grey cloud over our heads like Eeyore in Winnie the Pooh. I'll take joy please!
But I didn't see this so clearly until I got an email update from a crowdfunding campaign that I backed earlier in the year. The Kickstarter campaign was for an immersive theatre production telling the story of Pussy Riot, a Russian-based, feminist punk collective who were arrested and imprisoned for their protests inside a Moscow cathedral in 2012. I supported their campaign because I believe deeply in freedom of speech especially in relation to artistic expression. (As a side note here, artists looking for creative freedom were the original creators of crowdfunding.)
In this campaign update, Pussy Riot shared an MSNBC interview with band member Nadya Tolokonnikova and amidst talk of oppression and imprisonment she spoke of joy. She described how in prison she would make lots of jokes "to try to find things to bring back the joy that your government is trying to steal from you." When the interviewer looked at her astonished, she went on to say, "…because we want to live according to our values right now and we want to live a joyful life right now even though we are surrounded by politicians who are not really…healthy." While her focus was political and the cause of your strife may be, too, I find it powerful to reread her statements replacing "political" or "government" with whatever is making you feel tortured or imprisoned in your life whether that's your job, your family, or your health.
What does this have to to with crowdfunding, you ask? The things that get me down are the ways business (especially big business) has become so focused on money, rather than value. And how building trusted relationships with customers has became old-school amidst full-court press lead-gen funnels and data-driven, transaction-focused marketing practices. (You won't be surprised to learn that VALUE and TRUST are my other guiding words for 2018.)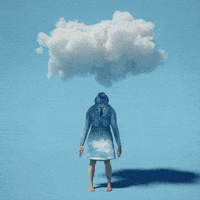 What I've learned over the last couple years is that anger and frustration can be very unproductive. While they can alert us to the need to address something, staying in anger and frustration can also blind us to what's possible. While carrying a grey rain cloud over our heads, we miss the chance to discover solutions and partner with other people and organizations who are just as committed to solving the problem as we are.
In 2017, I spent more time with lenders than I did with crowdfunding colleagues. Instead of "lenders" being some evil force that keeps people from getting funding, I connected with a group of lenders through the Milken Institute/SBA Partnership for Lending in Underserved Markets (PLUM) Initiative (start at the 5:00 min marker through 5:40) who are as frustrated as my colleagues in crowdfunding are about capital not making it into the hands of small business owners. The first phase of the Initiative was all about sharing grievances – identifying what is not working. Phase 2 was all about dreaming up solutions. We've spent a lot of time listening and sharing ideas, and now we're working together in a collaborative way, rather than in opposition, to test new strategies and tools that include crowdfunding in Phase 3. That's joyful for me.
Last year, anger pulled people together and apart. In 2018, I'd like to see that anger give way to productive action and joy – the joy of working together, the joy of seeing the needle move, the joy of discovering common ground we didn't see before.
So this year, I'm focusing on joy. I want to be like Nadia and live by my values joyfully right now. Joy doesn't mean that the work will be easy, but I do think working with joy help us stay the course in a more healthy way than only working with anger.
Will you join me in making making more joyful noise in 2018?